Make Something Wonderful Out Of Wood
Nosto is a family-owned factory, manufacuring OED and ODM educational games and toys, including wooden 3D puzzle, wooden Jigsaw puzzle, wooden DIY craft in small- or large-scale production runs.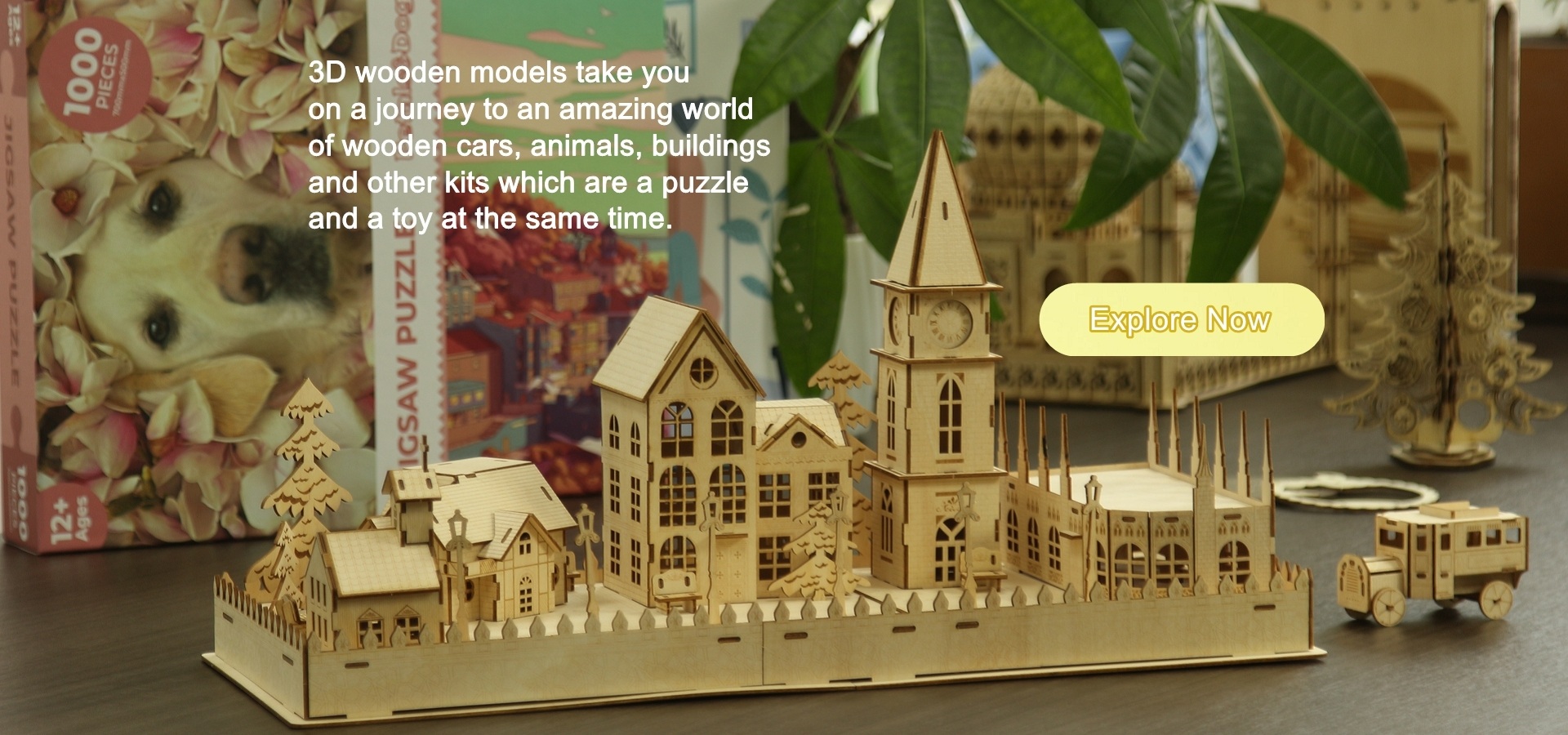 Wood model kits are pieces consisting primarily of wooden parts that allow you to create an object by assembling pieces together. Some kits allow you to build a small scale imitation of a larger object, such as a ship, while others can be more intricate and have moving parts, like a clock.
DIY Clock Wooden Model Kit
This crafty kit doesn't just give you something creative to do with your time--it lets you make time itself into something beautiful. Once it is done, simply attach the included clock hardware to the back, insert one AA battery (not included), and it's time to sit back and take in your handiwork.
Wood has long been used to produce a wide range of both practical and decorative objects. And ornament for Christmas tree is no exception. These items are laser cut and etched in great detail for a more defined item. And they are finished with a high quality UV resistant gloss that protects them from colour fading and adds lasting protection.
Irregular Shaped Wooden Jigsaw Puzzle
Whimsy is a jigsaw piece cut into a recognizable shape such as a flower or animal and matches the theme of the puzzle. They are charming and highly coveted pieces that add a delightful dimension to a puzzling experience.
Our Puzzles Conforms To ASTM D-4236 And EN71
They are made in China, but delivered to wherever there are modeling enthusiasts!